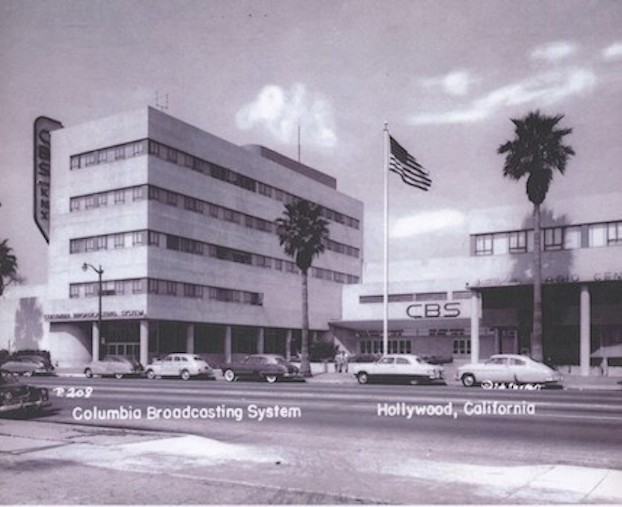 CBS Columbia Square Ready for its Debut.
Construction is nearing completion on the rehabilitation of Columbia Square, constructed in 1937 as the West Coast headquarters of the Columbia Broadcasting System. The complex is the only West Coast project designed by nationally renowned architect William Lescaze. Lescaze was hired by the head of CBS, William Paley, to design a facility that would create a prominent CBS presence in Hollywood, establish the corporate brand on the West Coast, and showcase innovative architectural solutions that met the technological needs of the growing broadcast industry. Lescaze responded with a trio of cast-in-place concrete buildings clustered around a central courtyard, raised on piloti and wrapped with bands of steel sash ribbon windows. The facility included recording and broadcast studios for radio, and later, television; corporate offices; and ground-floor retail spaces along Sunset Boulevard.
Historic Resources Group provided historic architecture and construction monitoring services for the rehabilitation project, including the preparation of a historic structure report and a paint seriation analysis to determine the historic colors. The project included removal of incompatible alterations and additions, seismic retrofit, rehabilitation of the historic steel windows, reconstruction of the ground floor glazed curtain walls, installation of new plumbing, mechanical, electrical, fire and life safety systems, and tenant improvements.
Top Image: Historic Photo of CBS Columbia Square. Photo courtesy of Los Angeles Public Library.
Below: Before and after rehabilitation. "Before" photo by Tavo Olmos.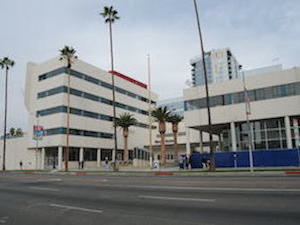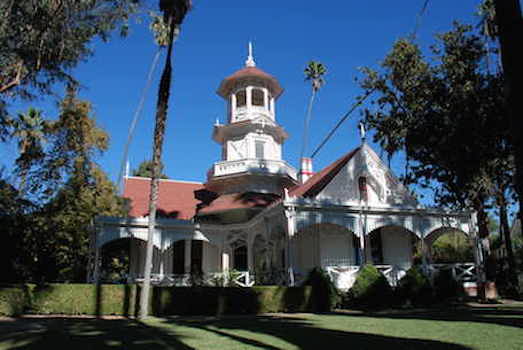 HRG leads new preservation plan for the "Lucky" Baldwin Guest House.
Historic Resources Group recently led an interdisciplinary team to create a Historic Structure Report for the 1886 guest house of Elias Jackson "Lucky" Baldwin, one of California's most successful pioneering real estate investors and businessmen. Originally part of Baldwin's 8,000-acre Rancho Santa Anita, the guest house is now part of remnant rancho land that comprises the 127-acre Los Angeles County Arboretum & Botanic Garden.
Commonly referred to as the Queen Anne Cottage, the guest house is a distinguished example of a combination of the Queen Anne, Stick, and Eastlake styles. Listed on the National Register of Historic Places, the design is attributed to San Francisco architect Albert A. Bennett whose daughter Lillie became Baldwin's fourth wife in 1884. The guest cottage is familiar today for its many appearances in motion pictures and on television. 
The project team included Griswold Conservation Associates, Kelly Sutherlin McLeod Architecture, Krakower & Associates, and AMA Consulting Engineers. Arboretum Curator of Historic Collections Mitchell Bishop and former Arboretum Curator Sandy Snider were essential to the effort.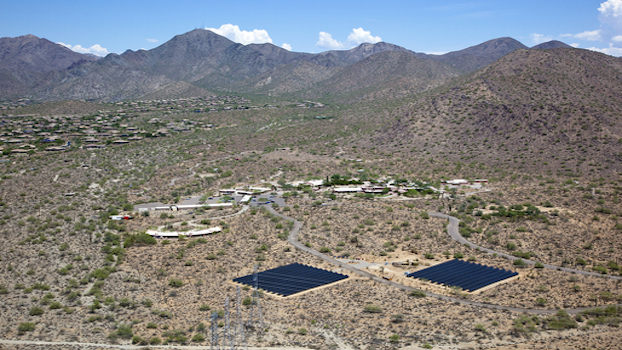 Sustainability & Historic Preservation: the Wright Way
Peyton Hall, FAIA, initiated the AIA's Taliesin Colloquium, hosted by the Frank Lloyd Wright Foundation in Scottsdale, Arizona, as an opportunity for in-depth education in a historic and retreat atmosphere. The 3rd Colloquium, which will be from October 9-11, is a joint effort of the AIA's Historic Resources Committee and Committee on the Environment. The program's title is Whole Building Lifecycle Assessment: New Conversations in Holistic Sustainability and Preservation. All are welcome to register at http://bit.ly/1VwEhwl for a leading-edge look at the practice of "green architecture" alongside cultural resources. Speakers will include Jean Carroon, FAIA, of Goody Clancy; Carl Elefante, FAIA, of Quinn Evans Architects; Fred Prozzillo of the Frank Lloyd Wright Foundation; Michael Gamble of Georgia Tech; Jim Lindberg of the Preservation Green Lab; Stephanie Carlisle of KieranTimberlake; Nadav Malin of Building Green; and Jennifer O'Connor of Athena Sustainable Materials Institute.
Image: Photovoltaic panels at Frank Lloyd Wright's Taliesin West. Photo courtesy of Archinect.
Union Station Master Plan Featured at APA California 2015
Los Angeles Union Station will be the topic of a featured session at the 2015 American Planning Association California Chapter's annual conference. Historic Resources Group Principal Paul Travis, AICP, will join a speaker panel to present LA Metro's recent Master Plan for Union Station and discuss how the concerns of expanded transportation, community revitalization, and historic preservation were integrated through the planning process. APA California 2015 will take place in Oakland October 3rd through 6th. For more information please visit the APA California website: http://www.apacalifornia.org/events/2015-chapter-conference-rooted-authenticity/.
 Image: Union Station, Los Angeles. Photo by John O'Neill.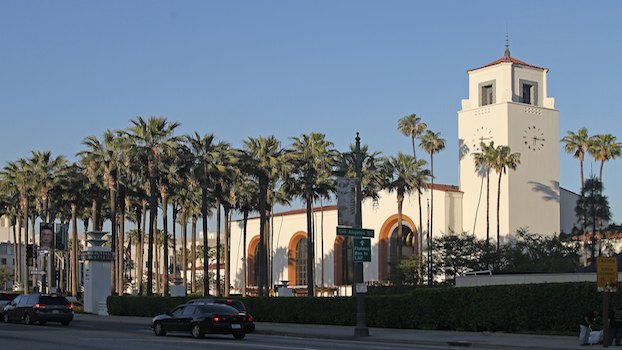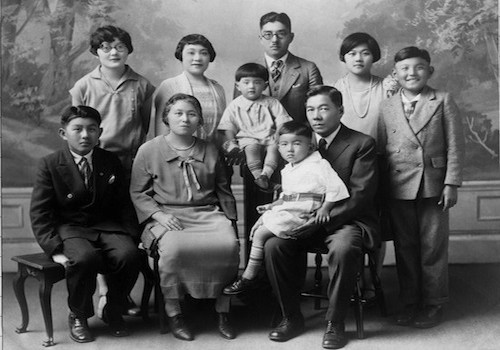 Updates at the NHL Harada House
HRG is working with staff of the National Historic Landmark Harada House on two exciting projects to help ensure its future. The Harada House, located in Riverside, is among the most significant and powerful civil rights landmarks in California. This site and the story of the Harada Family embody local, state, national, and international issues of civil and individual rights, democracy, immigration, assimilation, and citizenship. The physical preservation of the site, including efforts to stabilize the foundation and complete seismic upgrades, began this summer. Plans for educational activities and interpretation of the site are also underway, with a Neighborhood Workshop planned for October 7. Funded by the National Trust for Historic Preservation, the Neighborhood Workshop is part of a larger effort to create a Vision Plan for the site that sets short- and long-term goals, identifies creative and innovative ways to tell the story of the Harada family, and places the Harada House at the forefront of museum education. For additional information, visit the Harada House website: https://www.riversideca.gov/museum/haradahouse/.   
Top Image: Harada House. Historic photo courtesy of Riverside Metropolitan Museum.
Image above left: Harada Family. Historic photo courtesy of Riverside Metropolitan Museum.